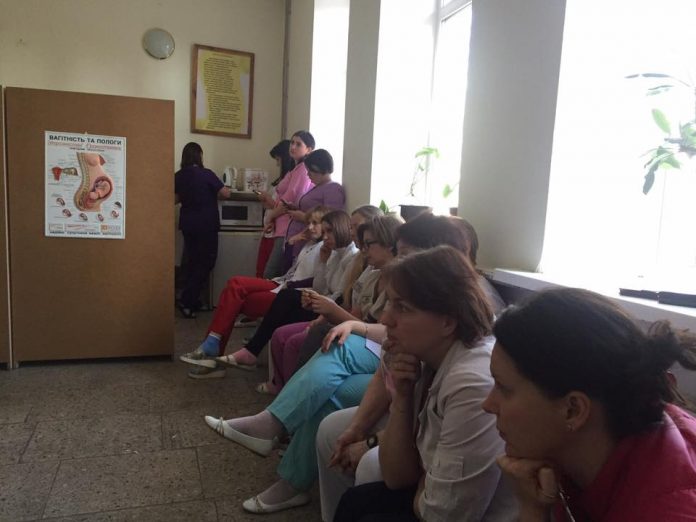 This post is also available in: Ukrainian
The first cabinet of pre-abortion psychological counseling was opened by the assistance of NGO "All Ukraine", on the territory of National clinic number 1 (Garmatna str. 36). These offices will provide free advices for pregnant women. In order to minimize the possibility of abortion.
Also we do not forget about educational projects. By the end of the year, together with the Ministry of Education, it is planned to hold lessons on the issue of abortion in Ukraine.
It is also planned to provide financial assistance for the childbirth.
What is happening in Ukraine with abortions? Ukraine is much closer to European standards. Domestic legislation allows abortion to be made at the request of a woman up to 12 weeks of pregnancy. If there is medical evidence or in the case of rape, the period is increased to 24 weeks.
At the same time, in Verkhovna Rada periodically appears the prohibition or restriction of the right to abortion. It is interesting that they come from seemingly ideologically opposite political forces. For example, in 2012 completely prohibited abortions offered by a deputy. Next year, with the same proposals, came the members of another party. In parliament, none of these projects met the support, but in the society the idea of abortion prohibition has a lot of supporters.
With the joint efforts of the NGO "All Ukraine" will help reduce the level of abortion in Ukraine. In parallel, by the end of the year, the opening of five cabinets of pre-abortion crutches is planned.
Let's build a healthy country Together!