This post is also available in: Ukrainian
SOCIAL BLOCK
On April 12, 2019, our fellow workers visited the Pugachev Psychoneurological Boarding School in the village of Berezneve, Zhytomyr District, where children and adult...
ECONOMIC BLOCK
  Team of NGO "All-Ukraine" during the awarding ceremony. Together with the mayor of the city Korosten V.V. Moskalenko and P.V.Rudem - a businessman and patron...
SPORTS BLOCK
As to the issue of upcoming elections to the Russian State Duma, they are a "democratic" component.
CHARITABLE BLOCK
BRIEF DESCRIPTION The Sapsan program is a set of practical theoretical courses aimed at bringing up children and young people as a high moral person...
Popular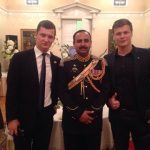 Pakistan celebrates a national holiday on September 6, the Defense Day, which usually takes place in commemoration of the Second Indo-Pakistani War. On this day,...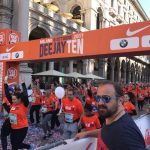 No rest days. Head of the NGO All-Ukraine Valentin Girya takes over the experience of Italian colleagues in sports, namely studying the structure of...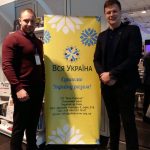 On March 2, a public organization became a partner of the "International Sport Forum", which aims to develop sport in Ukraine.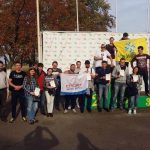 Friends! The team of the NGO All Ukraine seeks to create courses for the National Patriotism Education in Kiev! To do this, we have...